Soft floor cleaning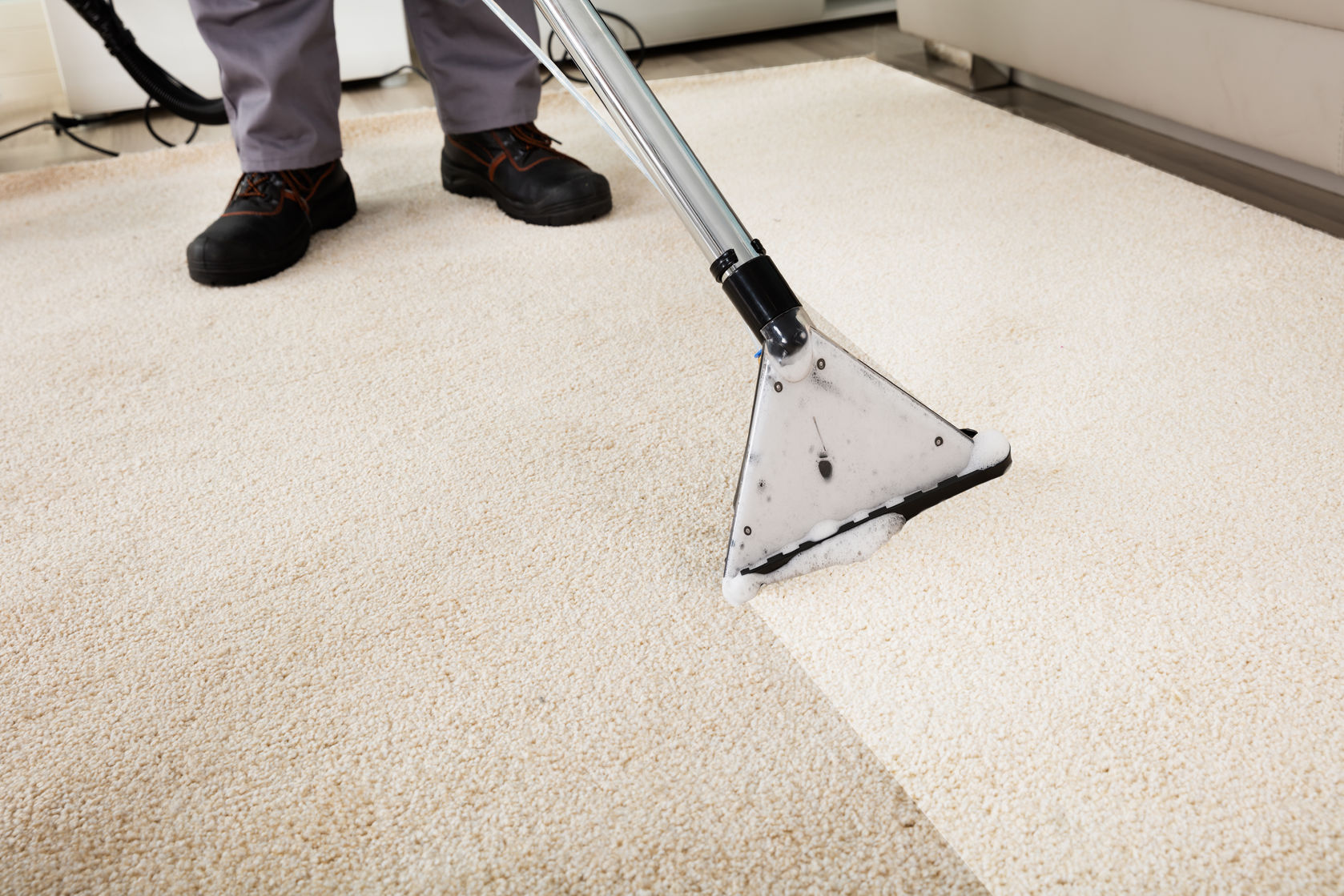 LLC "Eco Baltia vide" offers carpet cleaning by the spraying method. It allows for efficient treatment of soft floor coverings of various materials, providing an excellent result, it restores colour of mat and eliminates unpleasant odours.
To provide soft flooring for a long time of use, more efficient cleaning, which is done with professional means and more powerful equipment, is also useful from time to time in addition to daily cleaning.
The work is carried out by professional staff in accordance with hygiene requirements, and modern and effective cleaning products are used that are not harmful to the nature or people, however, can provide the expected result.
Carpet cleaning is done on the premises of both individuals and legal entities.
In homes, cleaning up soft flooring is topical if allergic people or young children are present. It is advisable to clean such carpets in residential premises in average twice a year.
Cleaning of soft flooring is more often needed in office premises and in other public areas where a large number of people are usually present. Professional rug cleaning should be done regularly, approximately once a month, to clean up larger stains and eliminate deeply ingested dirt. This will also eliminate microbes in the carpet, providing healthy indoor air.
The service is provided both to private individuals and legal entities in several places in Latvia – Riga, as well as in Ādaži, Mārupe, Babīte, and Salaspils Municipalities.
Service cost
"Eco Baltia vide" ensures quality of work and optimal costs. The service is provided when convenient to the client and each client is ensured individual approach, and the best solutions to achieve  the perfect result are suggested.
For more information, we encourage you to contact our specialists via our free hotline – 8717.
Apply for a service
Gallery