Branch chipping
Ādaži
Aglona
Aizkraukle
Aizpute
Aknīste
Aloja
Alsunga
Alūksne
Amata
Ape
Auce
Babīte
Baldone
Baltinava
Balvi
Bauska
Beverīna
Brocēni
Burtnieki
Carnikava
Cēsis
Cesvaine
Cibla
Dagda
Daugavpils
Dobele
Dundaga
Durbe
Engure
Ērgļi
Garkalne
Grobiņa
Gulbene
Iecava
Ikšķile
Ilūkste
Inčukalns
Jaunjelgava
Jaunpiebalga
Jaunpils
Jēkabpils
Jelgava
Jūrmala
Kandava
Kārsava
Ķegums
Ķekava
Kocēni
Koknese
Krāslava
Krimulda
Krustpils
Kuldīga
Lielvārde
Līgatne
Limbaži
Līvāni
Lubāna
Ludza
Madona
Mālpils
Mārupe
Mazsalaca
Mērsrags
Naukšēni
Nereta
Nīca
Ogre
Olaine
Ozolnieki
Pārgauja
Pāvilosta
Pļaviņas
Preiļi
Priekule
Priekuļi
Rauna
Rēzekne
Riebiņi
Rīga
Roja
Ropaži
Rucava
Rugāji
Rūjiena
Rundāle
Sala
Salacgrīva
Salaspils
Saldus
Saulkrasti
Sēja
Sigulda
Skrīveri
Skrunda
Smiltene
Stopiņi
Strenči
Talsi
Tērvete
Tukums
Vaiņode
Valka
Valmiera
Varakļāni
Vārkava
Vecpiebalga
Vecumnieki
Ventspils
Viesīte
Viļaka
Viļāni
Zilupe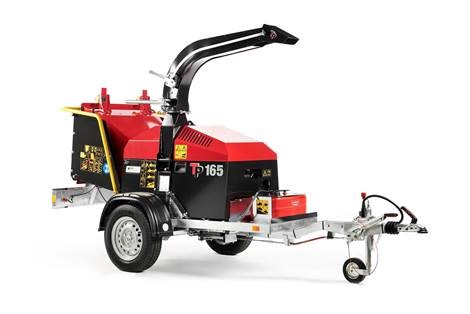 Eco Baltia vide offers a branch chipping service.
Branch chipping is provided by the TP 165 MOBILE B branch chipper, which is capable of chipping branches up to 16.5 cm in diameter and turning them into wood chips. The work is carried out by the operator of SIA (LLC) "Eco Baltia vide" and the service includes full service – the rental of the chipper, the operator's work and travel expenses.
The service is provided to both legal and natural persons by prior appointment at convenient times and with a personalised approach.
For more information about the service and how to apply, please contact us
| | |
| --- | --- |
| Andis Bernovskis | +371 22070031 |