About the company
Services of the environmental management company LLC "Eco Baltia vide" are available to every resident and company in Latvia. The company provides the widest range of environmental management services – collection of household and sorted waste, management of used packaging, construction waste and bulky waste management, cleaning of premises and territories, and different seasonal services.
By the end of 2021, SIA Eco Baltia vide and SIA Eko Kurzeme, the largest (by turnover) Baltic environmental sector companies of the environmental management and waste recycling group AS Eco Baltia, were merged to simplify the company management, as well as to make their operation more efficient and optimal. The aim was also to improve the quality of services provided to the customers, and to create uniform principles for legal and financial governance.
LLC "Eco Baltia vide" was established by merging three experienced waste management companies – "Eko Rīga", "Jūrmala ATU" and "Kurzemes ainava".
The result of 2021 of LLC "Eco Baltia vide" was a turnover of EUR 34,19 million and a profit of EUR  5,99 million. Currently, the company employs 490 employees.
Mission – 
Find value in everything
Vision –
A world-class regional leader committed to a circular economy with a focus on developing a sustainable environment for society
Eco Baltia
LLC "Eco Baltia vide" is part of a largest environmental management group in Latvia – "Eco Baltia", the largest waste management company in the Baltic States and provides a complete waste management cycle from collection to recycling.
Eco Baltia Ltd. includes such companies as Eco Baltia vide, Jumis and Ecoservice. The principal activity of these companies is waste management. Waste raw material logistics, processing and wholesale is performed by Eco Baltia vide and the waste management chain is concluded by the leading polymer recycling companies in the Baltic States – PET Baltija and Nordic Plast. Latvijas Zaļais Punkts is a significant cooperation partner of Eco Baltia – it is the biggest producers' responsibility organization in Latvia that coordinates the sorting and recycling of waste packaging, waste electric equipment and goods harmful to the environment.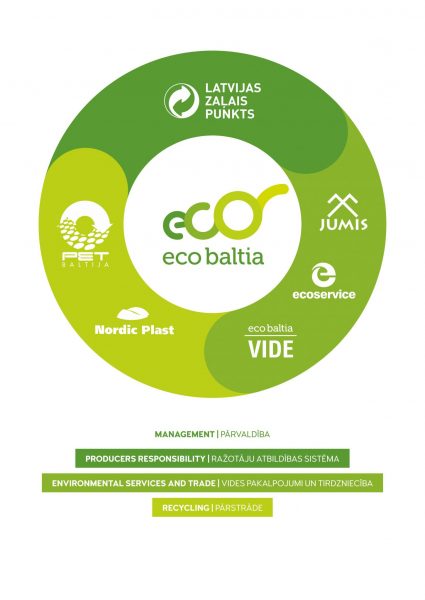 The company is proud of ISO 9001 (Quality Management System), ISO 14001 (Environmental Management System) and ISO 50001 (Energy Efficiency Management System) certificates.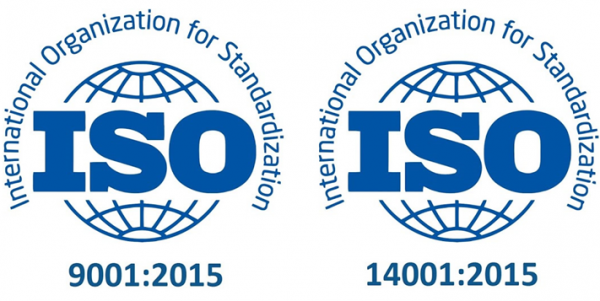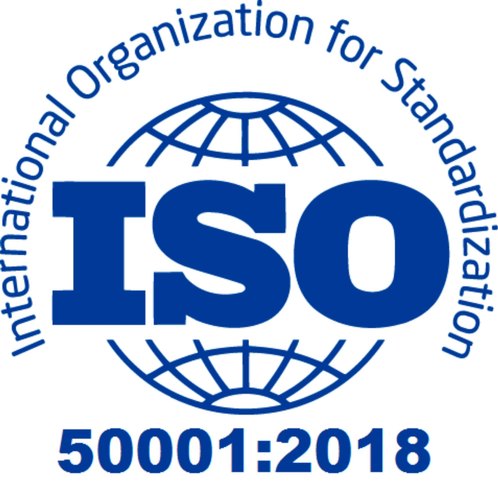 Values
Focus
Creativity/
creative approach
Owner's attitude/
responsibility
Ability to see and
use opportunities
Courage and sustainability