Management of textile waste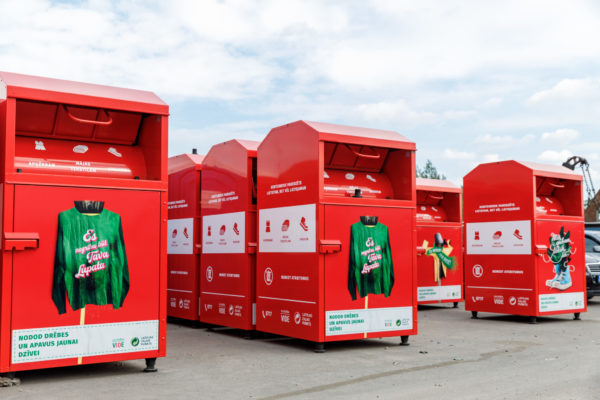 More than 60 textile waste sorting containers have been made available all over Latvia to promote the recycling of textile materials in the country, and to encourage the public to dispose of this type of waste; these containers can be used for all kinds of clothes and footwear: new, used, worn-out, out-of-fashion, or something you don't like anymore. They are also suited for such home textile products as blankets, bed sheets, tablecloths etc.
The main requirement here is that these products have not been in contact with chemicals, motor oils and certain other substances, are not moldy or ragged. These products must also be dry; recycling them is not possible otherwise. These containers should also not be used for toys, rubber boots or plastic skiing boots.
Find the container nearest to you>>
Legal entities should contact us to discuss the possibility of disposing of larger quantities of clothes and textile free of charge: Maris Usackis  Maris.Usackis@ecobaltiavide.lv +371 26101203
Apply for a service