Collection of agricultural packaging
Collection of agricultural packaging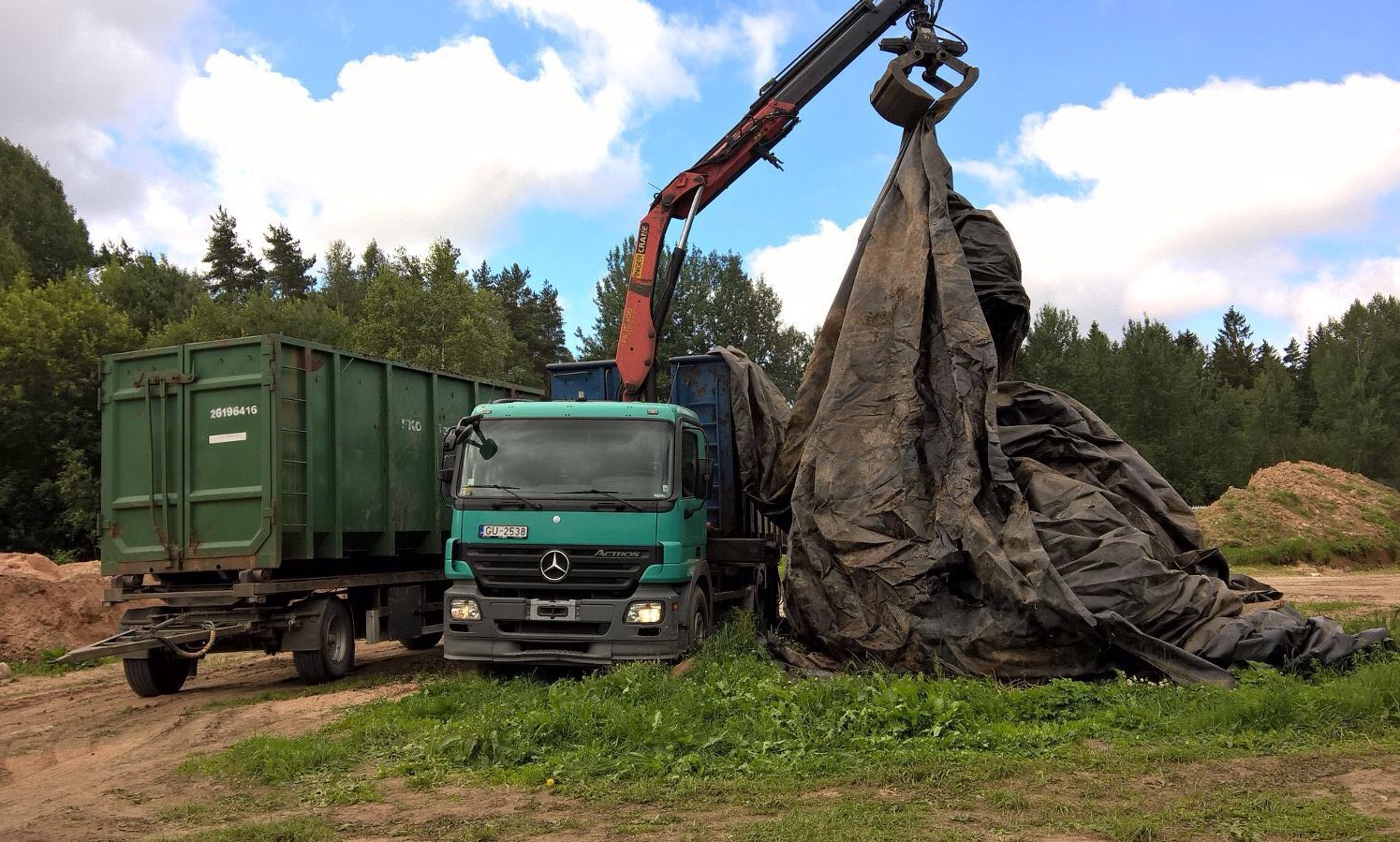 LLC (SIA) "Eco Baltia vide" invites you to sort the used agricultural packaging for recycling
SORTING SPOTS FOR AGRICULTURAL PACKAGING:
LLC (SIA) "Eco Baltia vide" site for sorting the recycled material and branches (upon previous application):
Daugavpils, Dunduru iela 13A (phone 26028042);
Madona, Augu iela 29A (phone 27852629);
Aizkraukle, Jaunceltnes iela 9 (phone 25661816);
Bauska Īslīces iela5A (phone 26418889)
Rumbula, Getliņu iela 5 (phone 8717)
City of Sigulda LLC (SIA) "JUMIS" site for accepting the sorted waste "Zemdegas" (upon previous application)
Sigulda parish, Zinātnes iela, Peltes (phone 26112288)
LLC (SIA) "Eko Kurzeme" sites for accepting the sorted waste (upon previous application):
Liepāja, Ezermalas iela 11 (phone 22013939)
Upon handing in the packaging you will receive a certification for the State Environmental Service concerning management of agricultural packaging that corresponds to the requirements of environmental protection and waste management.
Quality requirements when sorting agricultural packaging
The sorted packaging must be:
Dry and clean
Sorted on the basis of the type and colour of the packaging
Without traces of agricultural products – straw, silage, etc.
Without traces of domestic waste – nets, strings, etc.
Without traces of other types of waste, including demolition waste – bricks, wood parts, pipes, concrete rubble, as well as car tyres, etc.
Tips for storing agricultural packaging before handing it in:
After use clean it from product remains and other waste
To lessen the effects of weather put it in a dry place, preferably indoors
Store it according to the different material types and colours
Provide access for specialised vehicles, if the farm has previously applied for the collection of waste
The collected and sorted materials from farms is handed over to Eco Baltia Group's polymeric materials processing company LLC "Nordic Plast" in Olaine.
High-quality PP granules are obtained from polypropylene bags, while HDPE extrusion granules are obtained by recycling solid plastics (cans, bottles and barrels). Afterwards different industrial products, such as tubes, industrial containers, waste containers, tanks, films, garbage bags and other products, are produced from granules, thereby helping to save natural resources and reduce waste in a preventative way.
In case of uncertainties please contact us via phone number 8717 or write to the e-mail address info@ecobaltiavide.lv.
Contact information
E-mail: info@ecobaltiavide.lv
Phone nr.: 8717
Apply for a service
Gallery