Management of outworn tyres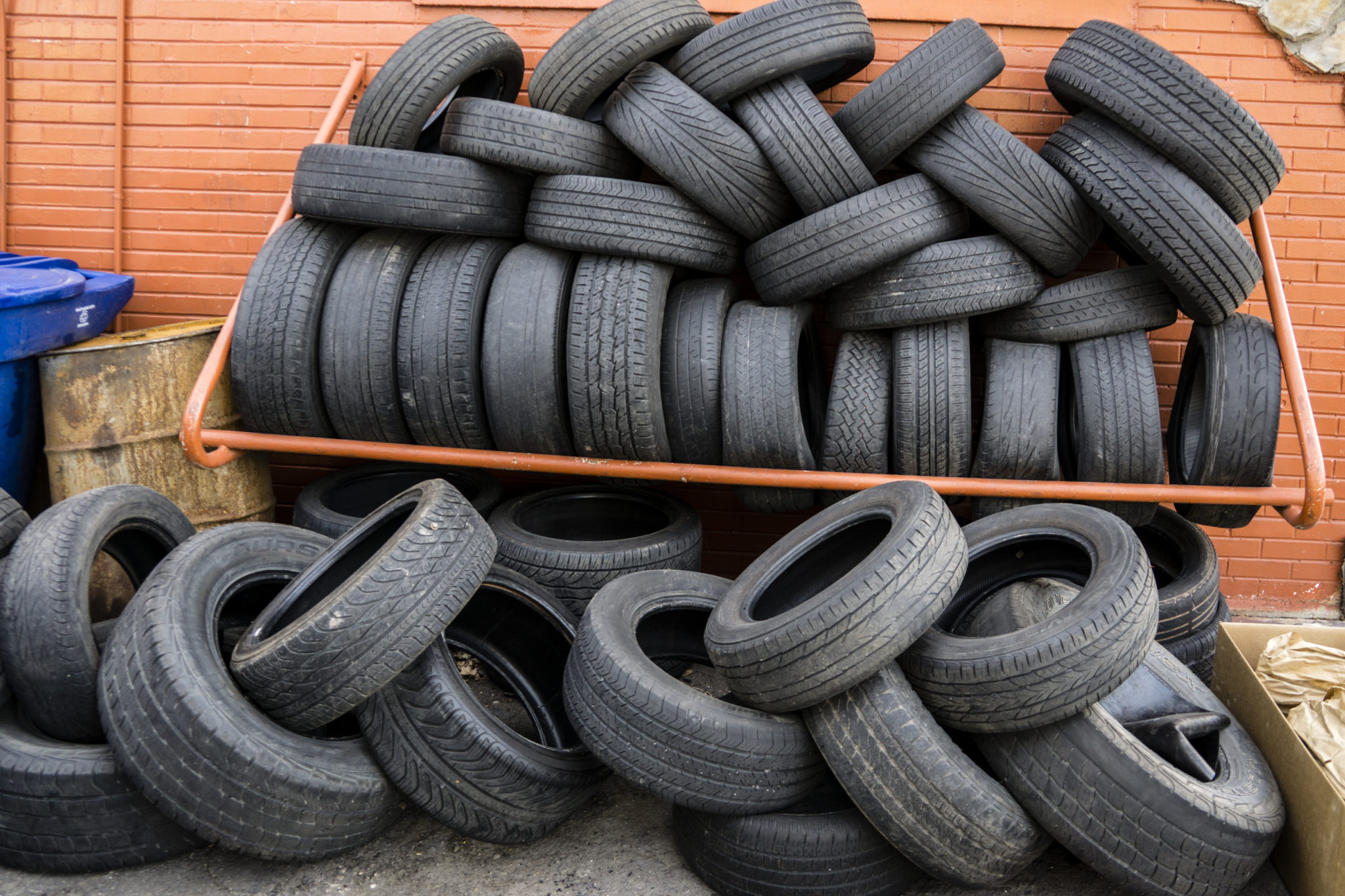 Collection of outworn tyres
Outworn light and heavy truck tyres for both individuals and legal entities are accepted in the sorted waste disposal sorted by the environmental management company "Eco Baltia vide" at Getliņu Street 5, Rumbula, Stopiņu Municipality.
Individuals who are  +18 age and present their identity documents can transfer four car tyres per year free of charge. Every next tyre is accepted at an additional cost.
By the end of the year, for legal entities, the cost of outworn tyres is EUR 150 per tonne. This price applies only to individually sorted light tires.
The cost of mixed car tyres is EUR 150 per tonne, just truck tires is EUR 100 per tonne.
Non-standard tires,  larger than 120 cm in diameter, industrial, special vehicles, Soviet-era truck and broken tires is EUR 200 per tonne.

For an additional fee, LLC "Eco Baltia vide" also provides transportation of tyres from the storage site to the sorted waste reception area.
Outworn tyres are accepted on weekdays from 9.00 a.m. to 4.30 p.m.
Before bringing tyres to the sorting area, please contact us by phone 8717.
The client will receive a certificate and the necessary documentation for the transfer of tyres for recycling.