Management of outworn tyres
Management of outworn tyres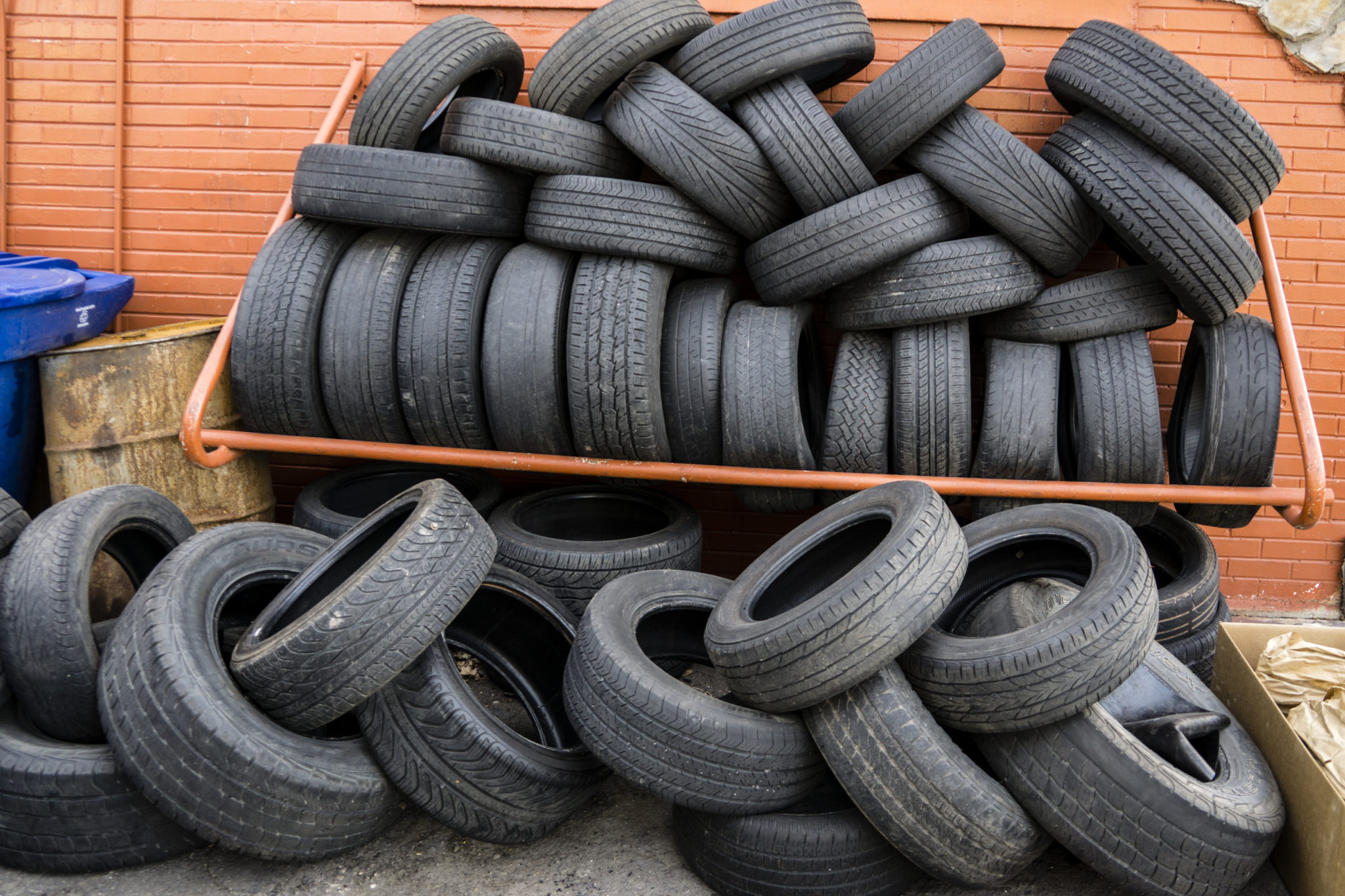 Collection of outworn tyres
Outworn light and heavy truck tyres for both individuals and legal entities are accepted in the sorted waste disposal sorted by the environmental management company "Eco Baltia vide" at:
Getliņu Street 5, Rumbula, Ropažu Municipality.
Rigas Street 115 k1, Salaspils
"Kadagas attīrīšanas ietaises", Kadaga, Ādažu Municipality
Acceptance used tires at sorting area price EUR 200 + VAT/tn or one car tire – 2.42 eur / pc (including VAT).
Before bringing tyres to the sorting area, please contact us by phone 8717.  The client will receive a certificate and the necessary documentation for the transfer of tyres for recycling. For an additional fee, LLC "Eco Baltia vide" also provides transportation of tyres from the storage site to the sorted waste reception area.
Eco Baltia vide offers full tire management cycle from transportation to recycling.
Trust us with Your company's tires and gain:
The opportunity to deal with the process by a single phone call
Cleaner environment and an image of a responsible company
Confirmation to the "State Environmental Service" about management of used tires that conforms with the environmental protection and waste management requirements
Opportunity to support local business
Recyclable tires can be submitted for the offer: car tires (with a small mix of bicycle and motorcycle tires) and truck tires (Max. Ø1180mm, Max. width 395 mm). Minimal amount: 20 pcs. We provide full management service, including transportation services.
Take care of the environment and free Your space for something new with only one call!