Management of various types of batteries
Please select the desired region for receiving services!
All
Ādaži
Aglona
Aizkraukle
Aizpute
Aknīste
Aloja
Alsunga
Alūksne
Amata
Ape
Auce
Babīte
Baldone
Baltinava
Balvi
Bauska
Beverīna
Brocēni
Burtnieki
Carnikava
Cēsis
Cesvaine
Cibla
Dagda
Daugavpils
Dobele
Dundaga
Durbe
Engure
Ērgļi
Garkalne
Grobiņa
Gulbene
Iecava
Ikšķile
Ilūkste
Inčukalns
Jaunjelgava
Jaunpiebalga
Jaunpils
Jēkabpils
Jelgava
Jūrmala
Kandava
Kārsava
Ķegums
Ķekava
Kocēni
Koknese
Krāslava
Krimulda
Krustpils
Kuldīga
Lielvārde
Līgatne
Limbaži
Līvāni
Lubāna
Ludza
Madona
Mālpils
Mārupe
Mazsalaca
Mērsrags
Naukšēni
Nereta
Nīca
Ogre
Olaine
Ozolnieki
Pārgauja
Pāvilosta
Pļaviņas
Preiļi
Priekule
Priekuļi
Rauna
Rēzekne
Riebiņi
Rīga
Roja
Ropaži
Rucava
Rugāji
Rūjiena
Rundāle
Sala
Salacgrīva
Salaspils
Saldus
Saulkrasti
Sēja
Sigulda
Skrīveri
Skrunda
Smiltene
Stopiņi
Strenči
Talsi
Tērvete
Tukums
Vaiņode
Valka
Valmiera
Varakļāni
Vārkava
Vecpiebalga
Vecumnieki
Ventspils
Viesīte
Viļaka
Viļāni
Zilupe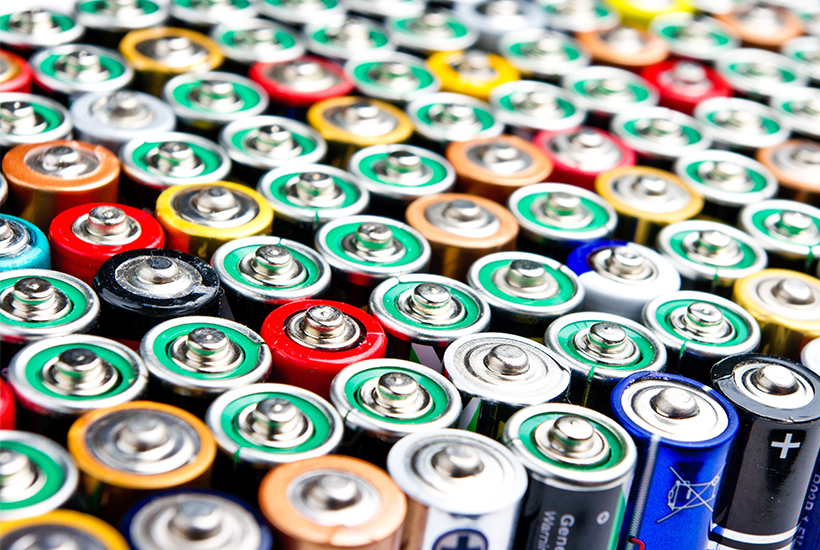 "Eco Baltia vide" LTD carries out the management of various types of batteries (rechargeable and non-rechargeable), by collecting them and delivering them for recycling. We handle batteries in accordance with the environmental regulations.
Batteries are categorised as hazardous waste, which means that they must be disposed of in places specifically intended for them. Specialised battery collection containers are provided in locations where batteries can be bought, such as stores and petrol stations; by agreement with the waste management company, such containers can be placed in schools, state and municipal institutions, offices etc.
Larger amounts of batteries as well as car batteries must be delivered to sorted waste collection stations, such as the one located at Getliņu iela 5, Rumbula, Stopiņi  Parish, Ropaži Municipality.
We would like to remind you that batteries contain a number of hazardous substances, such as lead, cadmium, mercury and others. If batteries are disposed together with household waste or directly in the environment, external environmental factors can affect them there such that the metal compounds in them start to decompose, and any resulting harmful substances end up in the soil, ground water and, later, in the human body.
Specialised containers for collecting used batteries and small electric appliances are provided in 59 Rimi stores all over Latvia. You can find the addresses of the Rimi stores that offer such containers HERE.
Contact information
Phone nr.: 8717; 67 799 999