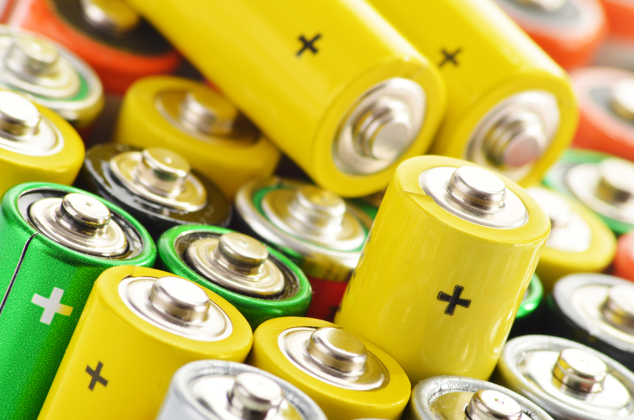 Introducing battery sorting in houses managed by Civinity
Batteries are environmentally harmful waste and must be disposed of responsibly – not in household waste containers or in the environment. In order to promote the sorting of used batteries and to provide additional sorting opportunities even closer to residents' homes, the environmental management company SIA Eco Baltia vide together with the management company Civinity and Latvijas Zaļais punkts are launching a pilot project in which special battery sorting boxes will be placed in 31 apartment buildings managed by Civinity in Rīga, Ādaži and Mārupe. 
"People already have the opportunity to sort packaging, glass and even biodegradable waste in many places near their homes. And now we have started working with one of the building managers to extend the sorting possibilities by providing battery sorting boxes closer to where people spend most of their time – in their homes. In the pilot project, we want to find out how people use these boxes instead of going to other publicly accessible sorting points, including those in retail outlets, to dispose of their used batteries. Although there are many opportunities for sorting batteries throughout Latvia, various surveys show that people are more willing to sort if the collection points are closer to where they live," says Jānis Aizbalts, Chairman of the Board of SIA Eco Baltia vide. 
The new battery sorting boxes will be placed in the stairwells of Civinity-managed buildings and will be freely accessible to everyone in the building. They will be installed in 18 houses in Rīga, 12 houses in Mārupe and one apartment building in Ādaži. In total, SIA Eco Baltia vide will install almost 60 special battery sorting boxes.
"Although batteries are already one of the most sorted waste types, when looking at overall sorting rates, a very large amount is not recycled. Every year, 45% of the total amount of batteries placed on the market in Latvia is collected, which was around 650 tonnes in 2020. But the question is: what happens to the part that is not collected? It is likely to end up in common household waste in landfill and, in a worst-case scenario that cannot be ruled out, in nature, where it can cause significant environmental damage. That is why we need to take a broader view and promote recycling of batteries as much as possible," explains Kaspars Zakulis, Director of Latvijas Zaļais punkts.
 "We keep abreast of the latest trends to develop modern services for apartment building residents. And it is no secret that waste sorting is one of them. We have seen an increase in the willingness to sort waste in the houses we manage. We are already working with waste managers to encourage people to sort packaging, glass and biodegradable waste. That is why we are taking a step forward to ensure that other materials are also sorted. It is a way to keep the environment clean and neat and, last but not least, to help reduce the costs of unsorted household waste management," says Toms Lučins, Head of the Residential Building Management Region at AS Civinity Mājas.
Batteries contain a range of hazardous substances: lead, cadmium, mercury, etc. When disposed of with household waste or in the environment, metal compounds can start to break down when exposed to various external environmental factors and harmful substances can end up in the soil, groundwater and later in the human body. It is therefore important to dispose of batteries in a responsible way – sort them and hand them over to a waste manager. In addition, batteries are made from virgin, non-renewable natural resources, so it is important that they are recycled and become new components that can be used in the production of new goods in the re-circulation market.
Every day, residents can hand in batteries free of charge at retail outlets across Latvia where special sorting boxes have been installed. You can also dispose of batteries at more than 70 waste sorting sites.
Civinity is one of the largest building maintenance and engineering solutions groups in the Baltic States. The group brings together more than 20 companies that manage 10 million square metres of residential and commercial buildings and have installed thousands of technical building systems in cities across Europe.