Sale of fabric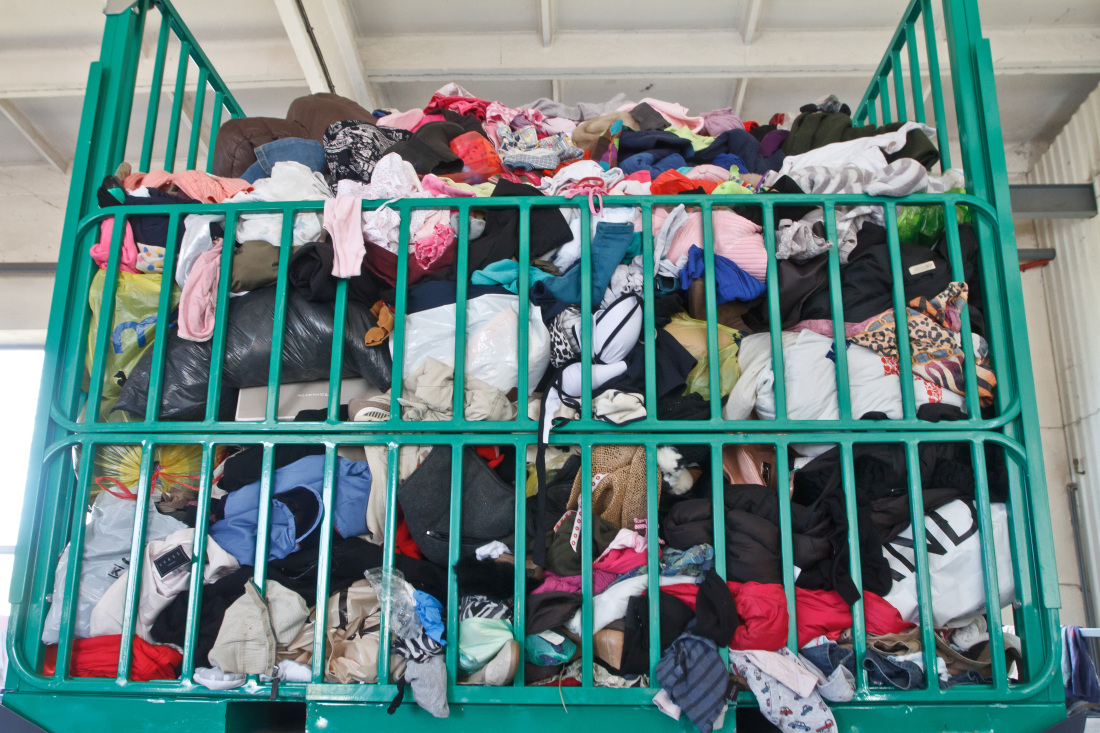 SIA "Eco Baltia vide" accepts clean, dry clothing and fabrics (tablecloths, linens, curtains etc.) as well as footwear for recycling and reuse.
To legal entities, we offer long-term cooperation agreements on the collection of clothing (except work uniforms and clothing bearing corporate logos), other textile products and footwear, redirecting items to recycling or reuse.
Detailed specifications of accepted materials
Clothing – all kinds of clothing (except socks and underwear), clean, dry, without holes or tearing.
Accessories – belts, scarves, gloves, hats, except bijouterie.
Textiles – towels, curtains, covers (no larger than 1.5×2 m), linens, dustsheets, blankets.
Footwear – pairs of footwear, visually presentable, except rubber-based and winter sporting footwear.