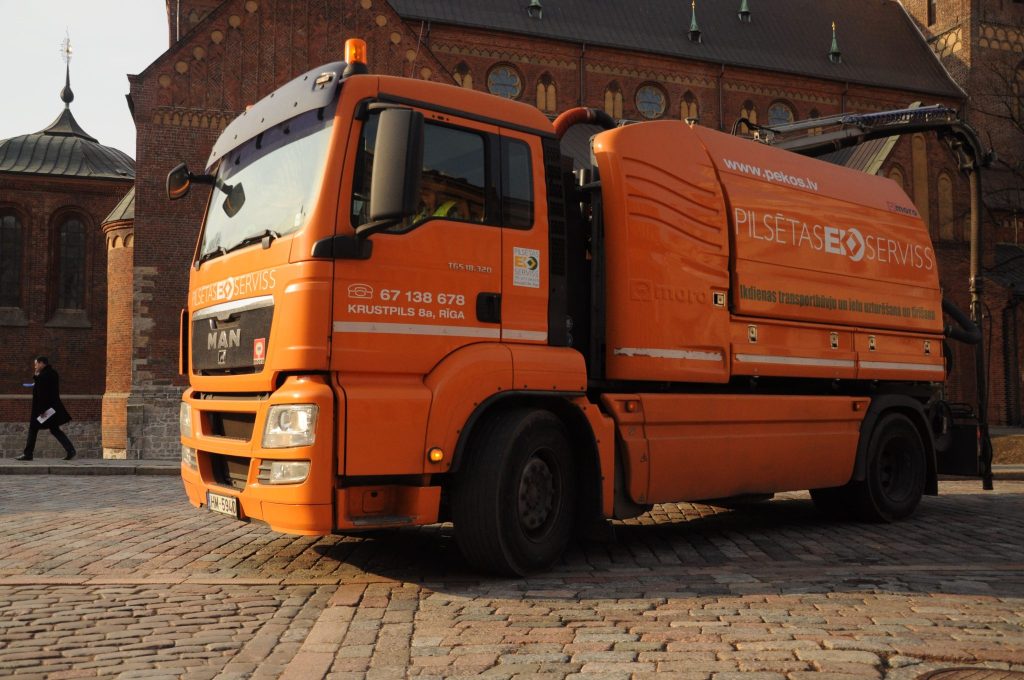 Eco Baltia group completes acquisition of the street and road maintenance company Pilsētas Eko Serviss
Expanding the operations and continuing its development, the environmental services company SIA Eco Baltia vide, which is a part of AS Eco Baltia, the largest environmental and waste management group in the Baltics has completed the acquisition of the street and road maintenance company SIA Pilsētas Eko Serviss through its subsidiary. This provides purchase of 100% shares in the companies SIA Pilsētas Eko Serviss, SIA PES serviss and SIA B 124. For the completion of the transaction, permission of the Latvian Competition Council was received in December.
"While economic situation, rise in production costs and energy prices currently cause additional challenges to every company,it is a valuable time for businesses to seek and implement new efficiency solutions, continue development and strengthen the market positions. By expanding our business portfolio and range of services, we are becoming more competitive with a higher future growth potential. Therefore, Pilsētas Eko Serviss is a very valuable and significant addition to the family of our subsidiaries which will strengthen our leading positions in the field of environmental management", says Jānis Aizbalts, Chairman of the Board at Eco Baltia vide and Head of the Environmental Services at Eco Baltia.
Founded in 2003, Pilsētas Eko Serviss offers such services as street and road maintenance, water drainage system maintenance and repair works, as well as equipment rental. The company is one of the leading street and road maintenance service providers in Riga and the Greater Riga region. In 2021, revenue of "Pilsētas Eko Serviss" reached 5.7 million euro. The group employs around 80 employees.
"The year 2022 has made history for the Eco Baltia group with several significant company acquisitions which keep moving us closer to the company's vision – international leader in the field of environmental management and recycling. During the recent two years, we have grown from a local company to a player in the international market, whose pro-forma turnover in 2022 is expected to reach around 240 million euro. This year, we are planning both integration of Pilsētas Eko Serviss into our environmental management segment, as well as consider options related to new acquisitions and further investments into our current companies to improve their efficiency, production capacities and competitiveness", stresses Māris Simanovičs, Chairman of the Board at Eco Baltia.
No changes in the current cooperation contracts of customers, partners and employees of both parties are planned at this point.
Vytautas Plunksnis, Partner at INVL Baltic Sea Growth Fund and Chairman of the Supervisory Board at Eco Baltia": "As shareholders we have set a goal to develop Eco Baltia as a strong regional leader which is characterised by sustainability promoting entrepreneurship and development of circular economy. With this acquisition, the expansion of services in Eco Baltia group's ever-growing portfolio will help to bring additional value both for customers, employees and investors, and further consolidate the group's growth potential."
The transaction was conducted by AS Latvijas Zaļais punkts, a subsidiary of Eco Baltia vide. Luminor bank provided financing for the acquisition.
"We are pleased with our successful long-term cooperation and opportunity to support further growth of Eco Baltia. By setting sustainable goals and implementing principles of circular economy, company provides great potential for further development in the field of environmental management and recycling. In terms of turnover Eco Baltia is already the largest industry's company in the Baltics, providing a full cycle of waste management. We hope that by expanding operations and providing new services, the company will open up for even wider development opportunities," says Ilze Zoltnere, Head of Corporate Banking at Luminor bank in Latvia.