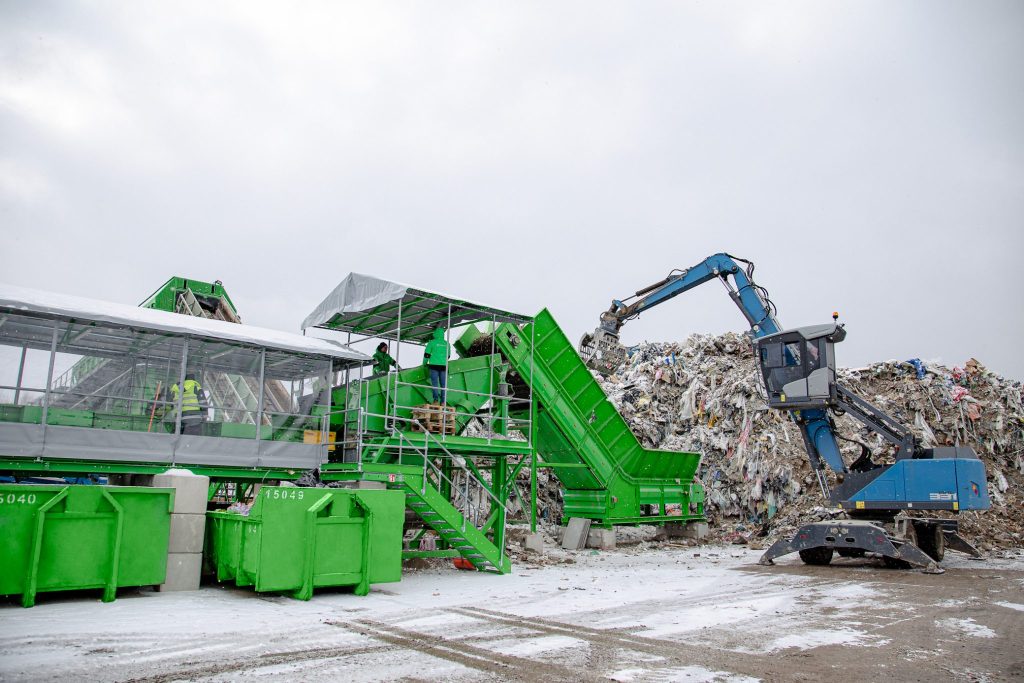 Eco Baltia vide's subsidiary in Lithuania, Ecoservice, has invested 700 000 EUR in a new sorting line for construction waste
Environmental management company Eco Baltia vide's subsidiary in Lithuania, Ecoservice, has invested 700 000 EUR in a new and the first-of-its-kind construction waste sorting line in Lithuania. This will ensure that an even larger amount of construction waste can be reused and will also increase the overall capacity of construction waste sorting. While approximately 60% of the sorted construction waste could be returned to circulation before, with the new and partially automated equipment, this proportion will increase up to 82%.
"Considering the increasing volume of construction waste and the need to ensure their reuse, within the companies of Eco Baltia, we are purposefully developing construction waste sorting possibilities and new technological solutions. Ecoservice has already completed a modernization project for the existing construction waste sorting area, installing new and more efficient equipment that will double the company's construction waste sorting capacity. Meanwhile, in Latvia, Eco Baltia vide is developing a completely new construction waste sorting area, so that we can expand our services in more sustainable construction waste management for Latvian clients," says Jānis Aizbalts, Head of the Environmental Management Sector at Eco Baltia.
The new equipment installed by Ecoservice is semi-automated, ensuring maximum efficiency in sorting the most common types of construction waste: cement, sand, gravel, various films and cardboard, tiles, metal, wood waste, screws, drywall, etc. The new sorting line provides construction waste sorting in 13 different categories. Separated clean rubble and gravel can be used in road and sidewalk construction, wood materials can be used as secondary raw material in various furniture details production, while metal, plastic, cardboard and films can be recycled into new secondary raw materials.
"We estimate that the Ecoservice's construction waste sorting capacity will double thanks to partial automation and the ability to sort wider types of materials. These investments will also significantly improve efficiency – both the speed and quality of the sorting process. Our goal is to use waste as resources as effectively as possible. Previously, 60-70% of construction waste was reused and recycled, but with the new sorting line, we will increase this indicator to up to 82%, leaving only a small amount of waste that for incineration," explains Mindaugas Šeštokas, Head of Production at Ecoservice.