Sale of paper/cardboard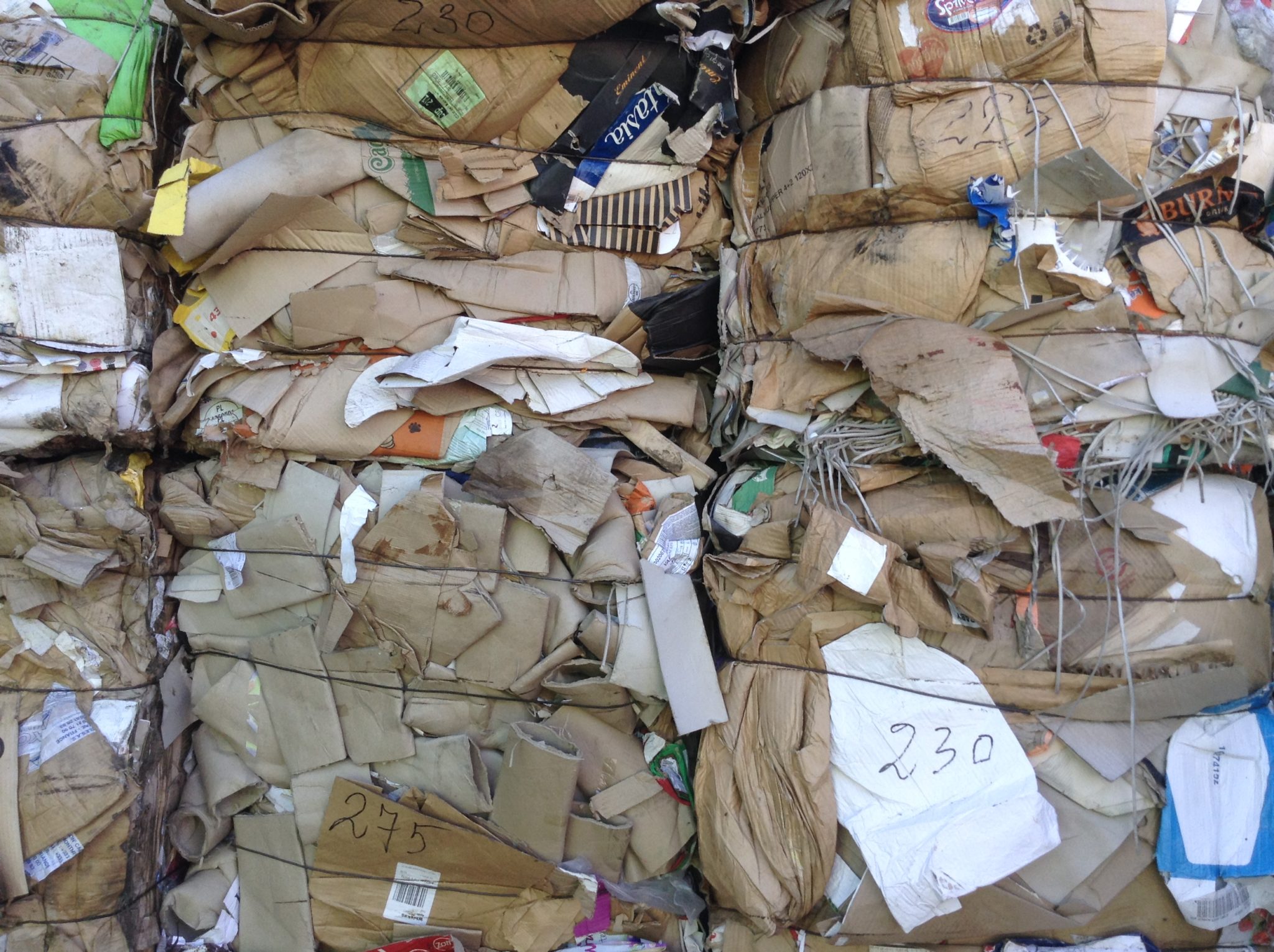 SIA "Eco Baltia vide" accepts used paper and cardboard packaging from legal entities and individuals at its collection site, situated at: Getliņu iela 5, Rumbula, Stopiņi Parish and ensures the placement of containers for the collection of such packaging.
We offer legal entities mutually beneficial long-term cooperation agreements on the collection and sale of paper/cardboard.
Detailed specifications of accepted materials:
White paper – office paper printed in black and white. Coloured print (photos) not accepted. Bulk-dyed paper not accepted. Baled using metal wire only.
Newsprint – newspapers only, with no admixtures. Old, yellowed newsprint not accepted.
Corrugated cardboard – baled using metal wire. May include admixtures of other kinds of paper, which must not exceed 10%. Cardboard should contain no admixtures of hazardous, medical or food waste. Accepted moisture content – up to 7%. Admixtures of drinks cartons, toilet paper or paper towel cores not accepted.
Waste paper mix – paper, including shredded paper, newsprint, magazine paper, books WITHOUT covers, admixtures of plastics, film, wood, glass, metals or other materials; no book covers, no admixtures of hazardous, medical or food waste. Admixtures of other paper mass (grey cardboard, wrapping paper, receipts, cash register tape BBC, paper packaging) allowed at up to 5%. Allowed moisture content – up to 10%. NO MATERIALS SUCH AS bulk-dyed paper (with visible colour on the inside of a torn sheet), tetra paks, yellowed paper, film-coated paper.
Drinks carton packaging – drinks cartons, either white or with foil.